Clearance analysis and as-built surveying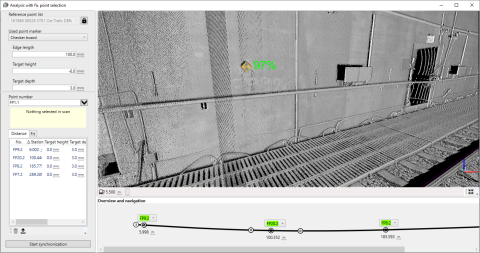 Trimble GEDO Scan systems combine precise positioning with advanced laser scanning technology to provide high resolution data capture of the near-track environment. 
Lengthy and personnel-intensive measurements are replaced by fast and automated data acquisition. 
The obtained 3D point cloud data can be used to create accurate and detailed models of the existing infrastructure for the planning phase and construction management using the BIM method.
Clearance collisions in the area of tunnels, underpasses, platforms and other objects along the railway lines are detected and can be analyzed precisely. 
The systems are used in the planning phase for data acquisition for modeling of the existing infrastructure, in the construction phase for acceptance tests, and in the operation phase for continuous clearance analysis.