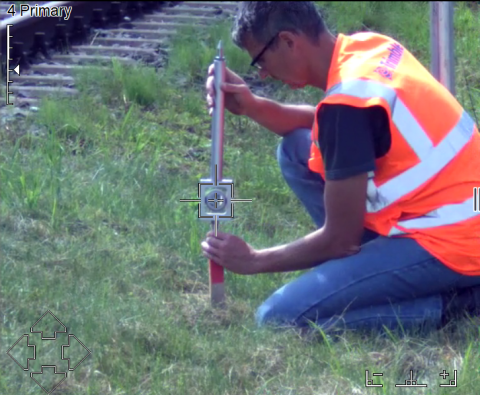 Track stakeout places high demands on flexibility in the field. For productive work, real-time information on all relevant parameters of the track alignment to be built is required. For this purpose, the software must support the calculation of all alignment elements with the associated special features such as chainage lines and track shears.
The Trimble Access module Rail is a powerful software for these tasks. Additional accessories, optimized for track surveying in the field, are offered as well.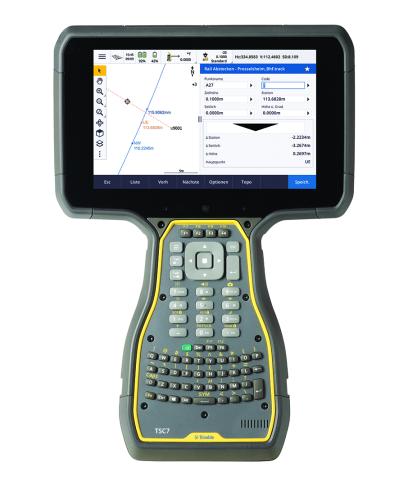 The Trimble Access Rail application with the stakeout module is used for all surveying tasks within the scope of track surveying and track stakeout where a direct reference to the design alignment is required.
The application is fully integrated in Trimble Access and uses both, the stationing methods in Trimble Access, and all instrument control functions. It can work with both Trimble total stations and Trimble GNSS receivers.
All calculations are performed on the basis of a track alignment defined by the horizontal alignment, vertical alignment, cant alignment (superelevation), and optionally a chainage line. In addition to common track alignment elements, special transition curves as well as track shears are also supported.
Based on the measurements made by Trimble total stations or Trimble GNSS receivers, differences between actual and design according to the track alignment are displayed directly in the field. Target values for chainage, lateral distance and height offset can be entered manually or selected from a list. The calculation can be done horizontally or in a superelevated (canted) system. All points as well as the track alignment with its track main points are displayed in the interactive map.