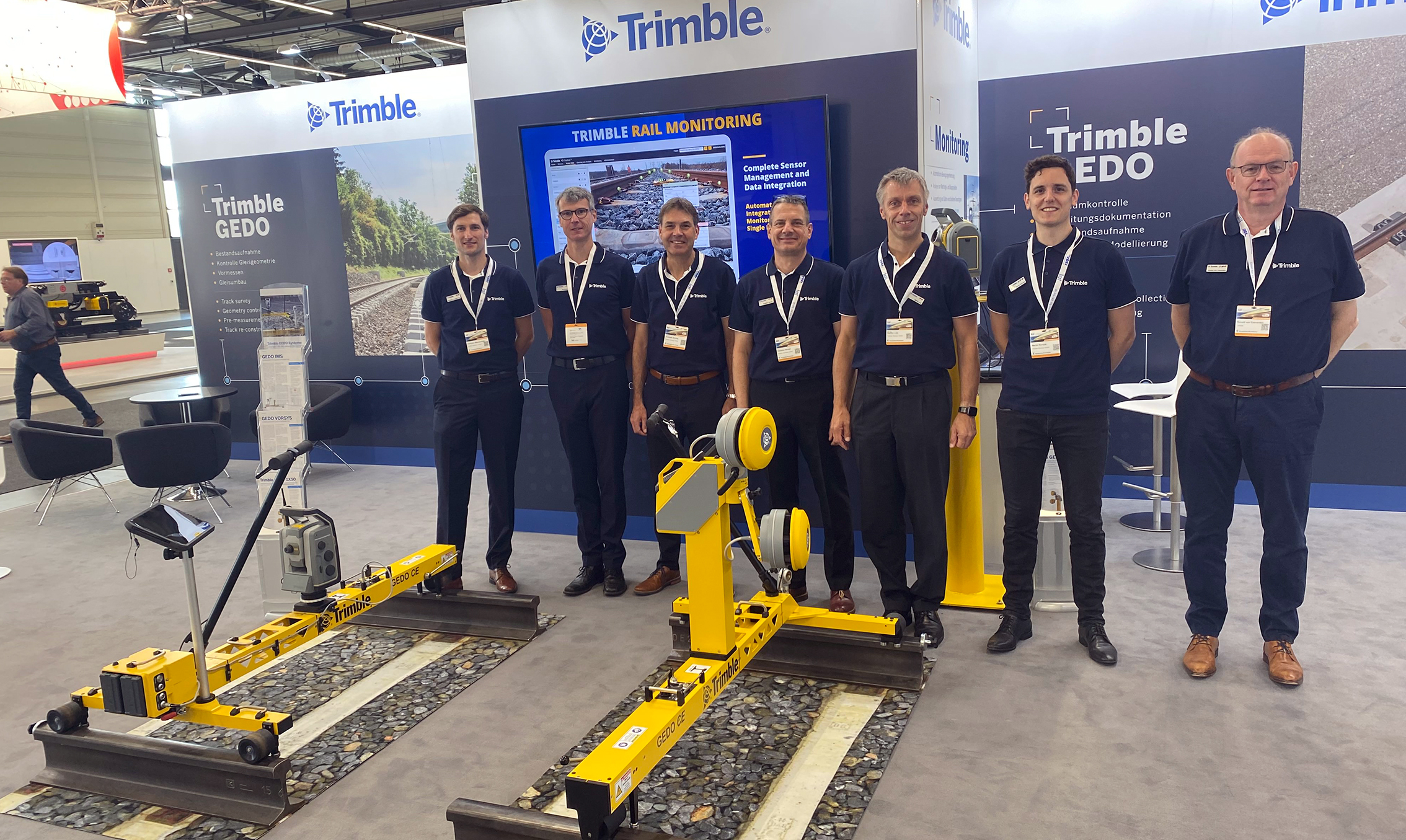 The International Exhibition of Railway Track Technology (iaf) 2022 was a complete success. More than 12,000 visitors from 72 countries attended 140 international exhibitors who presented many new and innovative products and services of the railway construction industry in Münster with a focus on environmental protection, digitalization and automation. 
Due to the Corona pandemic, major events such as trade shows and congresses were not possible for a long time and the last iaf took place in 2017.  The more pleasing was the number of visitors after the long break at the iaf 2022 in Münster. On more than 60sqm Trimble presented itself with the innovative and industry-specific solutions from the areas of Track Survey & Scanning, Mobile Mapping and Monitoring on a modern and inviting booth.
Trimble's focus at this year's event was particularly on the latest system solutions for track measurement based on hand-pushed and self-propelled vehicle-based measurement systems, as well as systems for permanent monitoring of track position. Advanced track measurement based on inertial measurement technology with the Trimble GEDO IMS system for measuring track geometry, pre-measuring for tamping work and final inspection of slab tracks was the focus of the representative booth. In addition, the new Trimble GEDO GX50 kinematic laser scanner for clearance inspection was presented. The Trimble MX9 mobile mapping system for effective recording of survey data along long railway track corridors was also highlighted and attracted the attention of many interested visitors.
The positive mood and enthusiasm of the many trade show visitors, who had not been able to maintain personal contact with customers, exhibitors, and colleagues for a long time due to the pandemic, was particularly noticeable. We would like to thank all visitors very much for the successful conversations and positive discussions about our latest innovations.
We are looking forward to the next iaf trade show event. Save the date: May 20 - 22, 2025