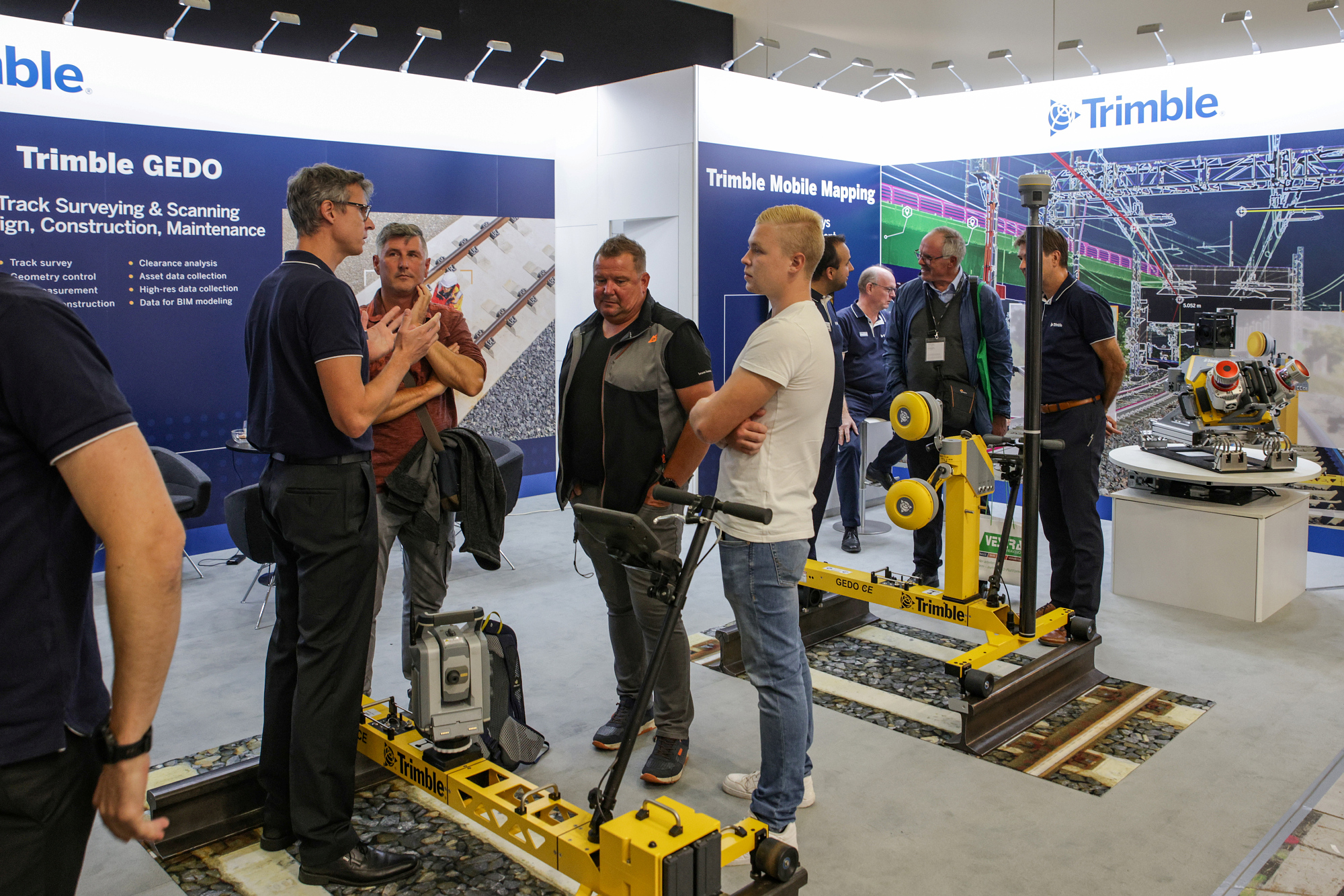 Exhibition report InnoTrans 2022
InnoTrans is the world's leading international exhibition for transport technology, which takes place every two years in Berlin. The five trade fair segments of InnoTrans include Railway Technology, Railway Infrastructure as well as Public Transport, Interiors and Tunnel Construction. The 13th InnoTrans took place from 20 to 23 September 2022 at the Berlin Exhibition Grounds.
InnoTrans was an extremely successful trade fair for Trimble, with over 130,000 visitors, more than half of whom came from abroad. We were pleased to be able to meet many, especially international customers and partners in person again after 4 years. In addition, the fair was a successful opportunity to exchange important news from the industry. The feedback from the visitors confirmed how important and inspiring personal contact is at a trade fair.
Trimble's special focus this year was on the inertial track measurement system with the new Trimble GEDO IMU-2. This second generation of the Trimble GEDO IMU forms the basis for the highly efficient GEDO IMS multi-sensor measurement system. The increased accuracy and the advanced hardware with wireless WiFi connection and hot-swap power supply open up new areas of application in the inspection of track geometry, pre-measurement for tamping work, detailed inventory in conjunction with the new Trimble GEDO GX50 kinematic laser scanner and for final inspection in slab track.
In addition to the Trimble GEDO system solutions for track surveying, the new Trimble MX9 with increased laser power for mobile mapping applications and the Trimble 4D Control software for monitoring tasks were also presented.
After the exhibition is before the exhibition, and the next date for InnoTrans has already been set: 24 - 27 September 2024