To learn more about 3D laser scanning and the benefits it provides to the rail sector, Inside Track magazine spoke with Steffen Lutz, Business Development Manager, Americas, Track Survey & Scanning Solutions, Trimble Geospatial.
Read "The Science of 3D Laser Scanning" in English or read a brief introduction below.
Precise reliable measurements are absolutely vital for railways, from the consistent distance between a pair of railway tracks to the clearances under bridges and through tunnels.
In the past, taking these measurements accurately was a time-consuming and labour-intensive process for railways, but one that had to be done. Fortunately, the development of 3D laser-based scanning solutions has made this process much more efficient, accurate, and affordable for railways of all sizes.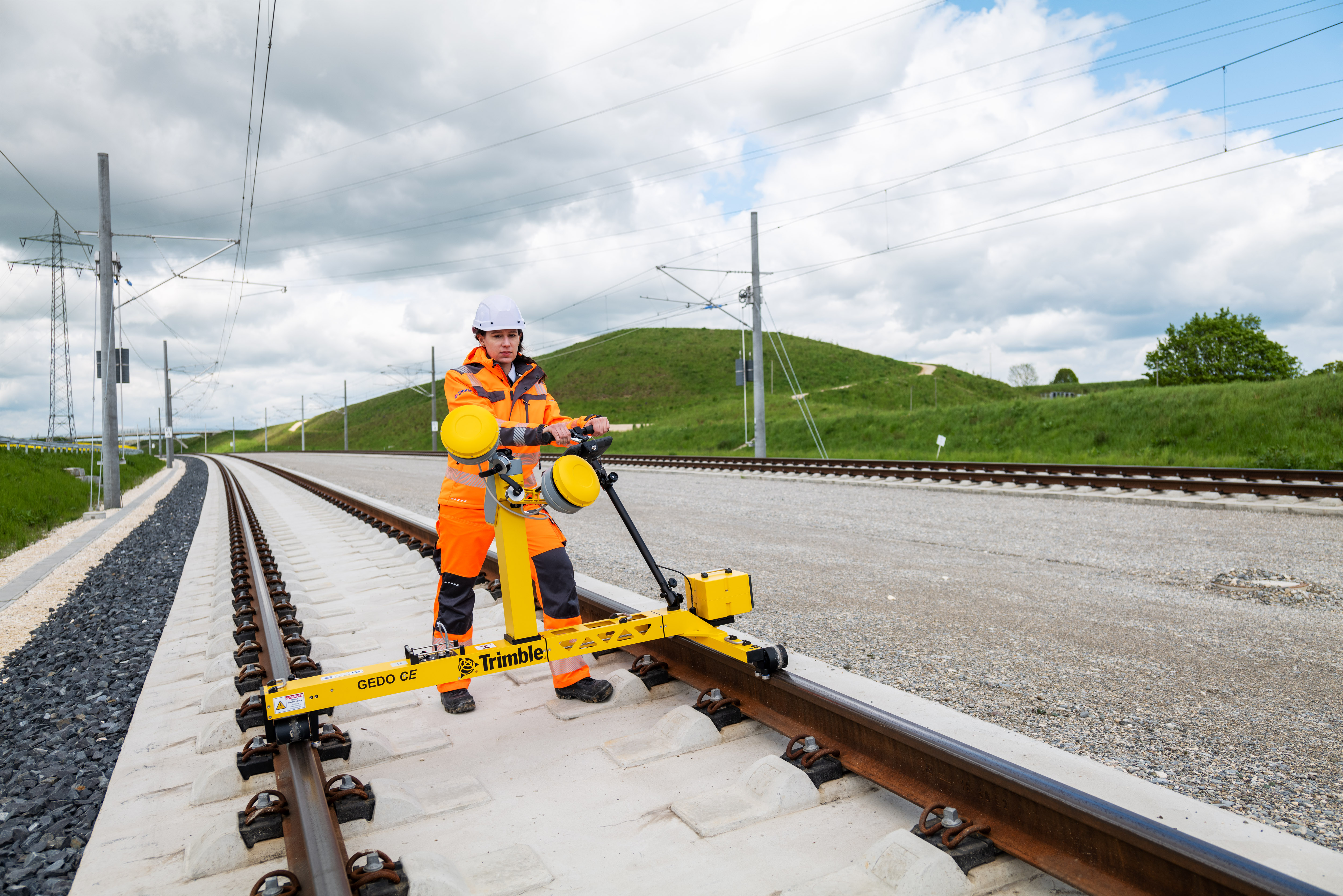 "As demand for rail transportation increases, railways are introducing rolling stock that is faster and larger than existing rail cars," said Lutz.
"To ensure that tracks and facilities can support the new cars, railways need to collect detailed information about existing tracks and surrounding structures. 3D laser scanning plays an important role in rail-specific asset data collection and clearance analysis."
Laser scanning adds value throughout the entire lifecycle of a railway. In the planning phase, 3D point cloud data can be used to create accurate and detailed models of the existing infrastructure. During the construction phase, 3D models allow comparisons between design and as-builts and facilitate acceptance tests, and finally, in the operations phase, laser scanning is a quick and accurate method of performing clearance analysis, detecting overhead power lines, platform edges, neighbouring tracks and other relevant information.