Innovative and Flexible Laser Scanning Solution Designed to Assist Railway Track Surveying Professionals
Trimble has introduced the Trimble® GEDO GX50, a flexible kinematic laser scanning system designed to operate with Trimble GEDO track measurement systems for clearance analysis and asset data collection, further enhancing the modular track survey and scanning solutions portfolio.
The Trimble GEDO GX50 features new Trimble-designed profiling lasers for high-accuracy data collection. It is available in a Single Head configuration with one laser scanner and a Dual Head configuration with two laser scanners, and the scan heads can be flexibly adjusted depending on project requirements. The modular design allows the second laser scanner to be added when higher point density is required or faster trolley movement is desired. The system works with the existing suite of Trimble GEDO railway track surveying and scanning field and office software.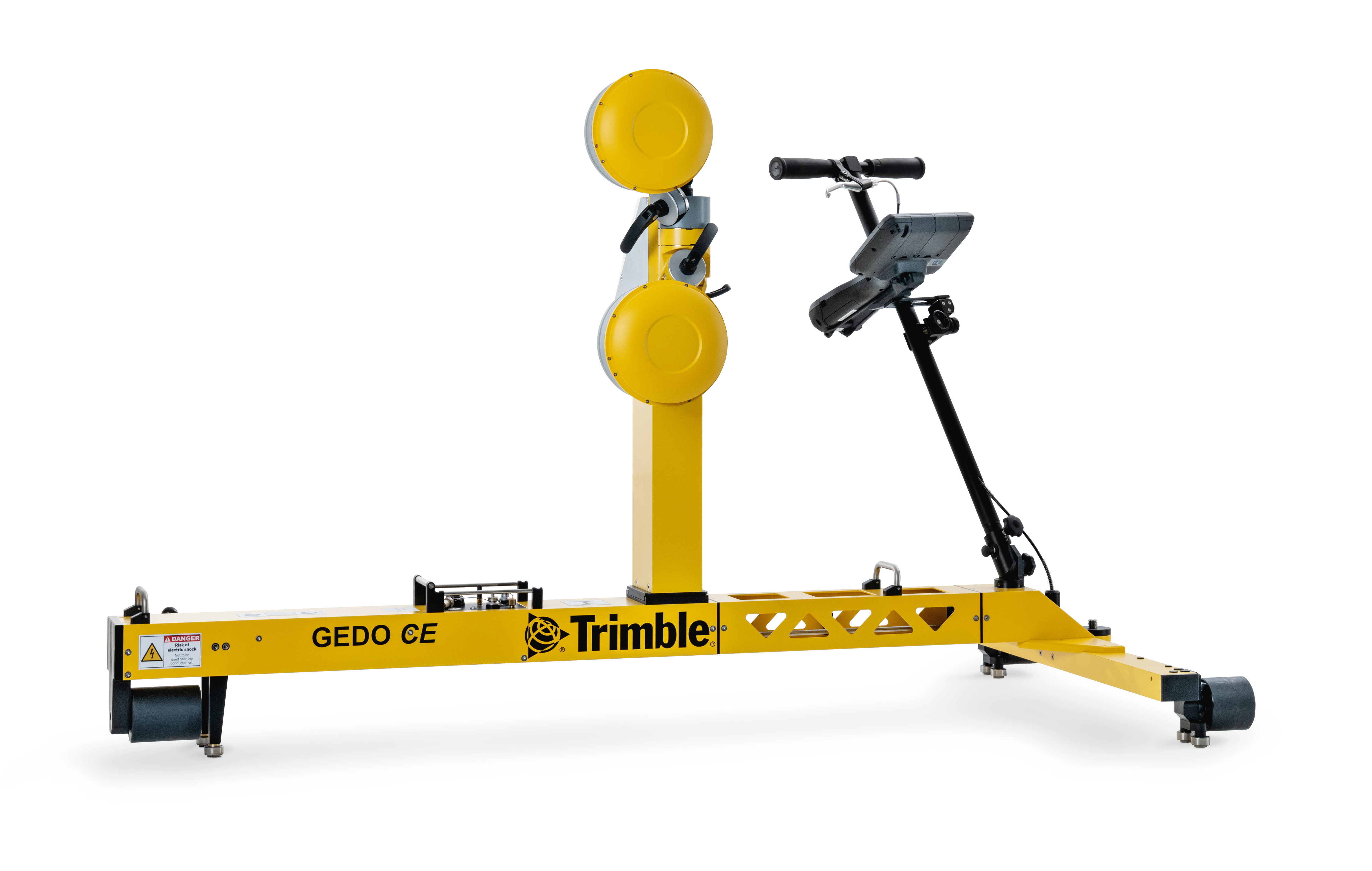 The system also enables quick and precise capture of high-resolution three-dimensional data for clearance verification and as-built data collection. The data provides an excellent basis for modeling in a BIM-compliant design and construction workflow. 
"The Trimble GEDO GX50, utilizing the universal Trimble GEDO CE 2.0 track measurement trolley and Trimble GEDO Scan Office 3D point cloud analysis software, is a highly flexible and optimized kinematic laser scanner, giving users the ideal tool for railway specific clearance and asset data collection applications," said Andreas Sinning, Track Survey & Scanning business area director for Trimble Geospatial. "Full 360 degree measurements and flexible alignment of the scan heads provide optimal visibility of objects at the track to accurately and precisely capture important details."