Line upgrading and track reconstruction projects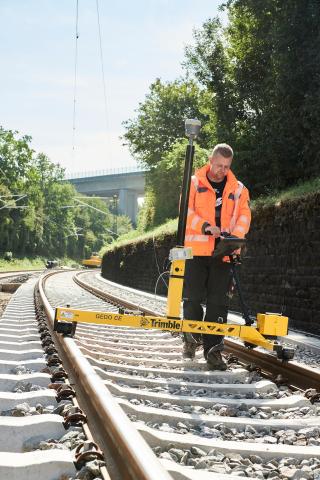 The Trimble GEDO IMS-GNSS system can be used if line upgrades and track reconstruction measurements are carried out without existing control points along the tracks. The combination of state-of-the-art inertial measurement technology and Trimble GNSS guarantees high accuracy of the internal track geometry and absolute track location, which is important for the subsequent track reconstruction work. 
The absolute track location and optimized track alignment created with this system are the basis for subsequent pre-measurement work for track conversion and tamping machines. These measurements can be carried out with the Trimble GEDO IMS as well as with the Trimble GEDO Vorsys system. 
The system is primarily used for siding tracks or in regions without permanent track marking points.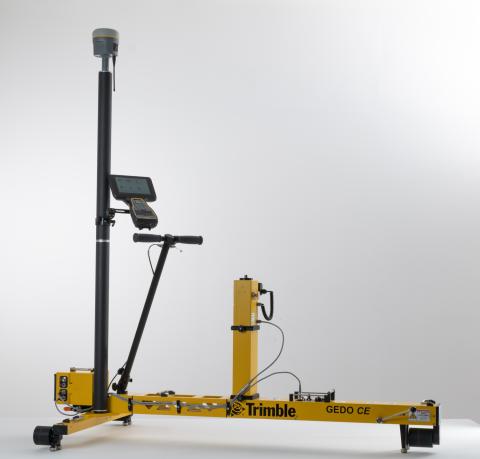 The Trimble GEDO IMS-GNSS system consists of the Trimble GEDO CE 2.0 track measurement trolley with a Trimble GEDO IMU and a Trimble control unit in combination with a Trimble GEDO Profiler and a Trimble GNSS receiver.
The system enables track as-built measurements and subsequent optimized alignment calculation utilizing Trimble GEDO NovaTrack software. The calculation is based on absolute coordinates with rail specific alignment elements. 
During the as-built track survey, control points can be established and measured for use in the subsequent track reconstruction or maintenance measurement process. The resulting track correction values are used for planning purposes or can be directly handed over to track construction machines.