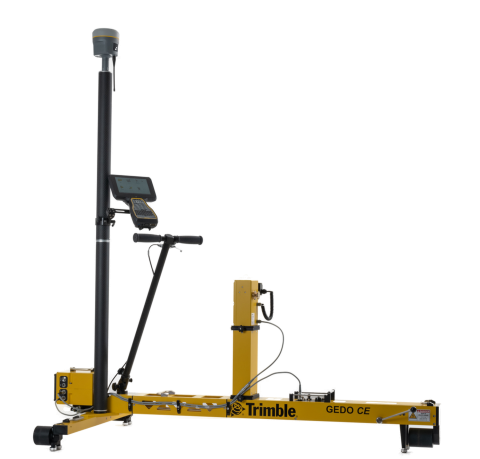 The Trimble GEDO IMS-GNSS system consists of the Trimble GEDO CE 2.0 track measurement trolley with a Trimble GEDO IMU and a Trimble control unit in combination with a Trimble GEDO Profiler and a Trimble GNSS receiver.
The system enables track as-built measurements and subsequent optimized alignment calculation utilizing Trimble GEDO NovaTrack software. The calculation is based on absolute coordinates with rail specific alignment elements. 
During the as-built track survey, control points can be established and measured for use in the subsequent track reconstruction or maintenance measurement process. The resulting track correction values are used for planning purposes or can be directly handed over to track construction machines. 
The system can also be used with a laser scanner instead of the Trimble GEDO Profiler. This allows for extensive clearance analysis required for new track position planning purposes, and, at the same time, to capture objects along the track for as-built and asset documentation purposes.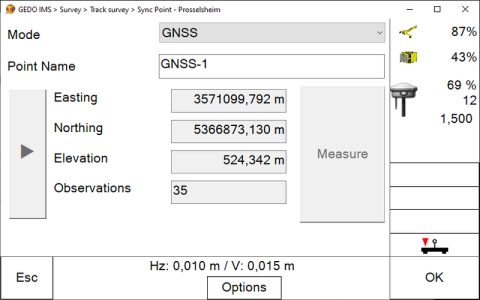 GEDO IMS
Control of measurement with inertial measurement system and GNSS via Trimble Access GEDO GNSS application

Capturing of absolute track geometry in combination with track gauge, cant (superelevation) and twist

Total station and GEDO Profiler support for control point measurement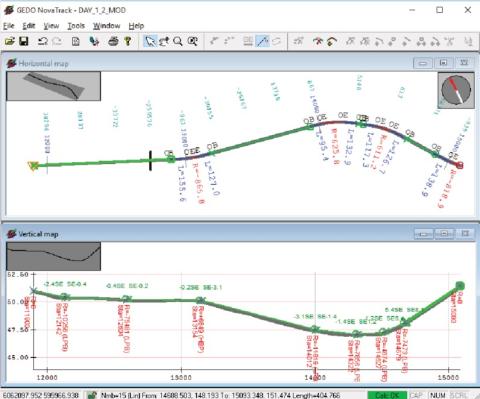 GEDO Office 
Processing of GEDO IMS measurements

Variance comparison between measured track and design alignment

Generation of tamping machine data

Extensive options for data analysis and evaluation


 
GEDO NovaTrack
Semi-automatic calculation of an adjusted track trajectory or an alignment proposal

Consideration of rule specifications and limit values

Graphical and interactive editing options

Direct data exchange with GEDO Office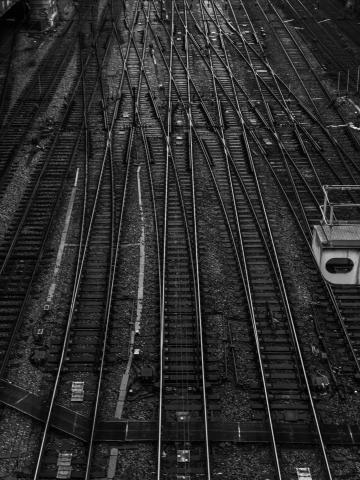 Integrated solution for track as-built, alignment optimization, pre-measurement for track tamping application and quality control

Measurement also possible without control point and track alignment information

Continuous measurement of the three-dimensional track position, track gauge and cant (superelevation), as well as calculation of twist in one step

Establishing of new control points during the track survey

Simple handling and clear presentation

Optional system extension with a laser scanner for documenting the near-track environment and for BIM applications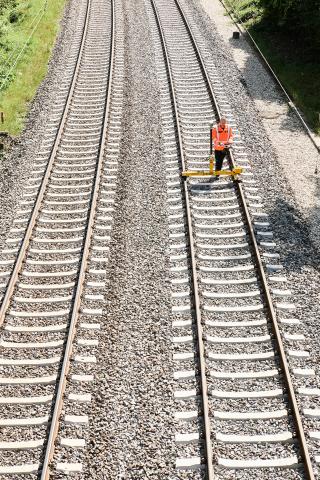 Capture of track position of existing lines

Data capture as basis for track alignment optimization and determination of a adjusted alignment

Survey for track renewal process with large machines

Pre-measurement for tamping during renewal process

Final documentation after renewal measure

Checking relative track position according to EN 13848-4