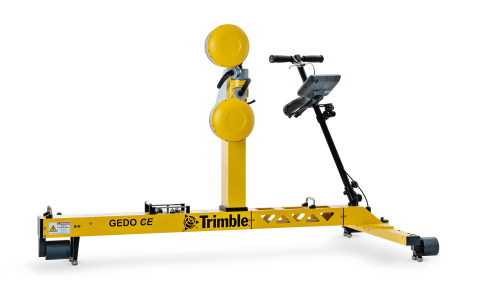 The Trimble GEDO Scan system consists of the Trimble GEDO CE 2.0 track measurement trolley with a Trimble control unit in combination with a laser scanner. 
The purely relative kinematic scan system is suitable for all clearance analysis where only the relative perpendicular distance between objects and the current track position has to be determined.
The system can be used in combination with the Trimble GEDO GX50 as well as with classic terrestrial laser scanners, such as Trimble TX6 and TX8, or Faro Focus S70A.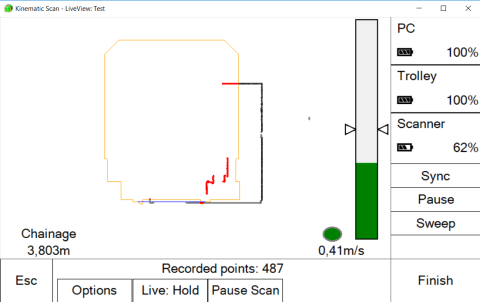 GEDO Scan
Control of the kinematic capture of laser scan data in conjunction with track gauge, cant (superelevation ), twist and chainage information

Live view of the current profile and clearance check in real-time (depending on laser scanner model used)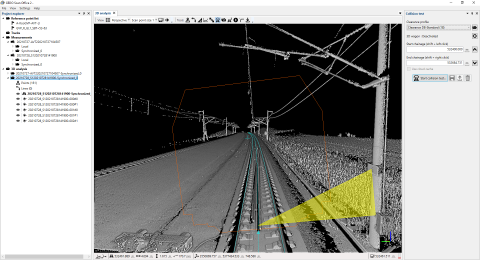 GEDO Scan Office 
Pre-processing and visualization of three-dimensional point cloud data captured in the field

Track specific analysis of point cloud data

Measurement of object distances relative to the track centerline and clearance check with specified clearance profile

Documentation of bottlenecks and exports for track infrastructure operators (i.e. WinLUE for LIRA, Clearroute, etc.)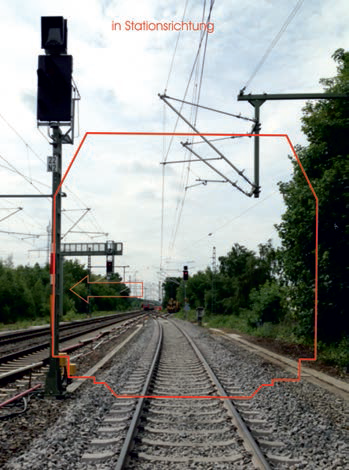 Use of a universal track measurement trolley with modular expansion options

Modular design allows the use of a terrestrial laser scanner also for other surveying tasks

Simple and fast detection of bottlenecks without impact on train traffic

High resolution and detailed capture of objects

Specialized software for evaluation and documentation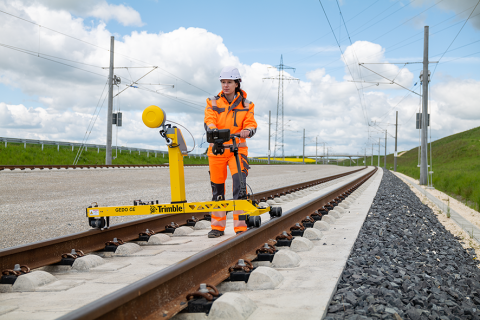 Clearance analysis after completion of construction phase

Documentation of bottlenecks for track infrastructure operators (i.e. WinLUE for LIRA, Clearroute, etc.)

Control of bottlenecks throughout the operation lifecycle