GEDO IMS System Slab Tracks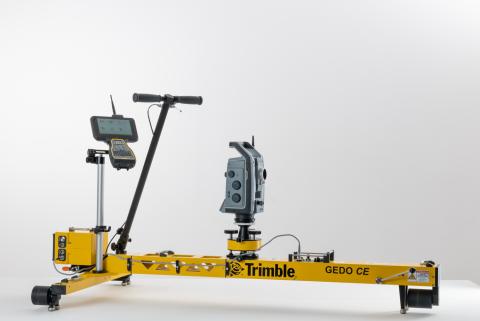 The Trimble GEDO IMS system consists of the Trimble GEDO CE 2.0 track measurement trolley with a Trimble GEDO IMU and a Trimble control unit in combination with a Trimble total station. 
The system is used for highly productive final inspection of  slab track, direct fixated and embedded track,. The almost fully automatic geodetic resection in combination with the most modern inertial measuring technology optimizes the measuring process with the highest accuracy.  
Based on the measurement results, the acceptance reports and correction lists required for final inspection and quality control can be generated. 
The highly accurate and highly productive system is particularly suitable for high-speed lines and longer track sections.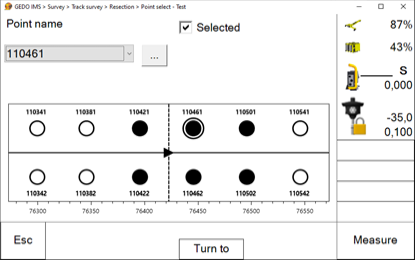 GEDO IMS
Control of geodetic resection with total station 

Fully automated geodetic resection after completion of first setup

Capturing of absolute track position in combination with track gauge, superelevation (cant) and twist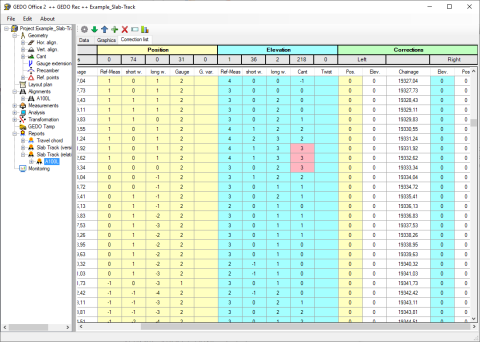 GEDO Office 
Analysis and further processing of GEDO IMS measurements

Possibility to recalculate station setups in case control point coordinates or configuration of control points have changed

Variance comparison between measured track and design alignment

Quality reports for track position

Acceptance documentation for slab tracks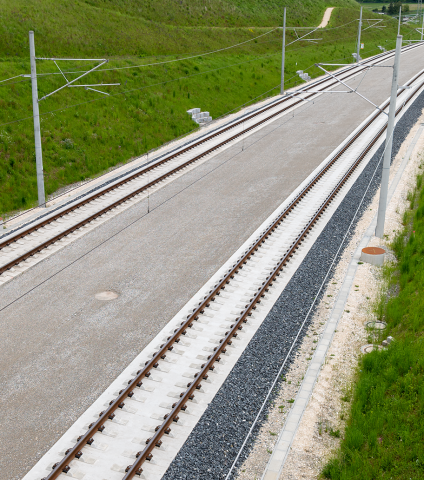 Highest accuracy through combination of total station and high-precision inertial measurement technology 

Fully automatic geodetic resection speeds up the measurement process

Measurement of the three-dimensional track position, track gauge and cant (superelevation), as well as calculation of twist in one step

High-resolution and continuous measurement of track position for highest productivity

Reduced time required for documentation and acceptance measurement. Recording of the correction values and track acceptance data as well as swift protocol generation for construction companies and quality control.

Standardized graphical and numerical reporting of correction values for lateral guidance and height correction plates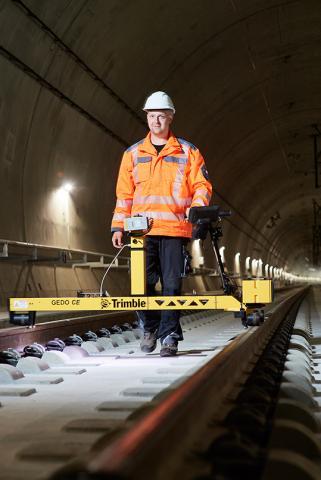 Use with all slab track processes 

Control after concreting 

Determination of correction values and creation of optimized correction lists 

Final inspection before and for route release