GEDO Track System Slab Track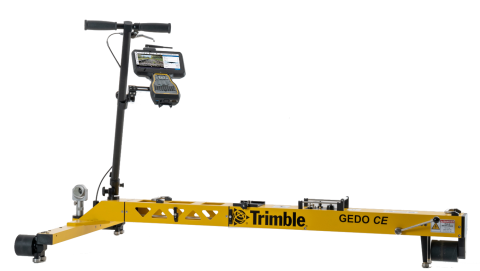 The Trimble GEDO Track system consists of the Trimble GEDO CE 2.0 track measurement trolley with a Trimble control unit in combination with a Trimble total station. 
Combined with Trimble GEDO Track software, the system provides an easy-to-use, fully integrated measurement system for highly accurate track installation, inspection and quality control.
In a single step, the three-dimensional position of the track as well as track gauge and cant (superelevation) values are recorded. The measured data is compared with the track design alignment. Offset and correction values are displayed directly on site to enable the construction crews to adjust the track accordingly.
When used for final inspection and quality control, extensive inspection and acceptance reports, as well as correction lists, can be generated. 
The high-precision system is suitable for both conventional track and high-speed lines.
If a track measurement trolley cannot be used due to the construction process, the Trimble GEDO Track Bar can also be used.
GEDO Track
Control of geodetic track survey

Live display of the differences between actual and design according to track alignment 

Calculation either horizontally or in a superelevated (canted) system

Capturing of all measurements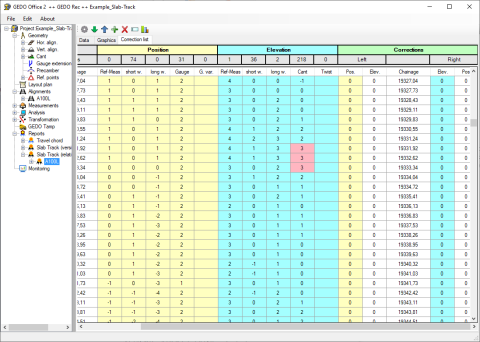 GEDO Office 
Analysis and further processing of GEDO IMS measurement data

Track sections taken from different station setups are merged into one resulting track

Variance comparison between measured track and design alignment

Quality reports for track position

Acceptance documentation for slab tracks

Optimization and creation of slab track correction lists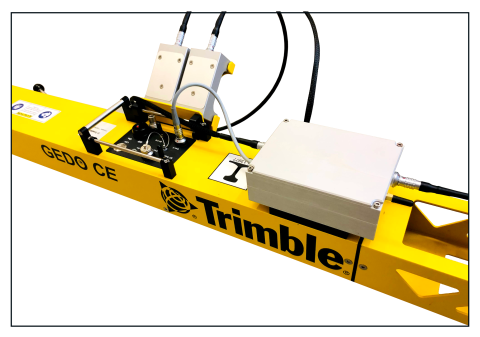 Rail inclination sensor 
These sensors are used to measure rail inclination when setting up tracks and during final inspection. The rail inclination values are displayed and captured in the commonly used 1:x representation.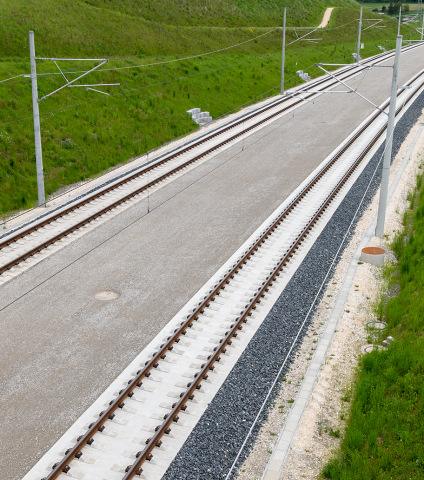 Shortened construction time and reduced costs due to optimized setup process based on live display of the differences between actual and design according to the track alignment

Highest precision by using a total station in the alignment method 

Measurement of the three-dimensional track position, track gauge and cant (superelevation), as well as calculation of twist in one step

Import of digital track alignment data. Checking of the track alignment data in the office software prior to starting the field work.

Support for gauge extensions (i.e. FAKOP® in switch areas)

Consideration of load conditions for bridge structures or elevated structures (precamber)

Reduced time required for documentation and acceptance measurement. Recording of the correction values and track acceptance data as well as swift protocol generation for construction companies and quality control.

Standardized graphical and numerical reporting of correction values for lateral guidance and height correction plates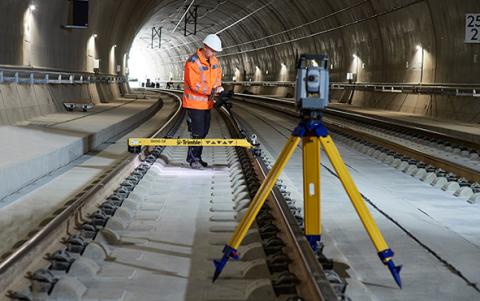 Use with all slab track installation methods 

Control after concreting 

Determination of correction values and creation of optimized correction lists

Final inspection before and for track release