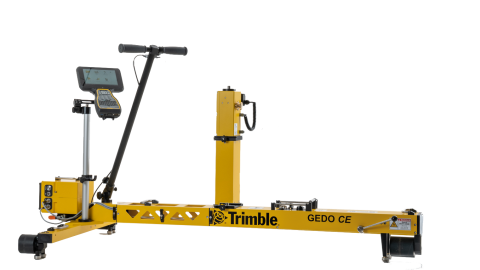 The Trimble GEDO IMS system consists of the Trimble GEDO CE 2.0 track measurement trolley, a Trimble GEDO IMU and a Trimble control unit. A Trimble GEDO Profiler or Trimble total station is part of the system as well. 
The GEDO IMS system uses the most modern inertial measuring technology. The combination with an electro-optical laser measuring unit enables track recording with very high accuracy and a productivity of over 2,500 m and up to 5,000 m per hour.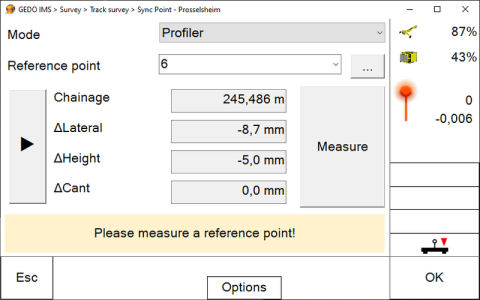 GEDO IMS
Control of track survey and capture of absolute track position in combination with track gauge, cant (superelevation), and twist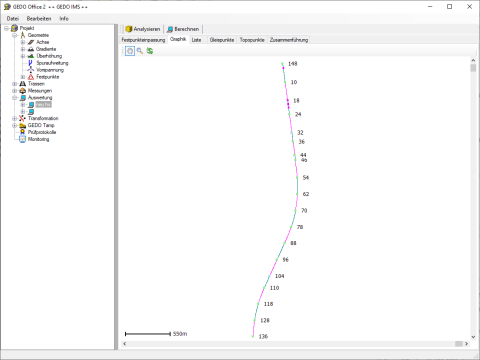 GEDO Office 
Analysis and further processing of GEDO IMS measurement data

Fitting of the measured track trajectory can be recalculated in case control point coordinates have changed

Variance comparison between measured track and design alignment

Generation of track quality protocols

Comparison with previous measurement campaigns for monitoring tasks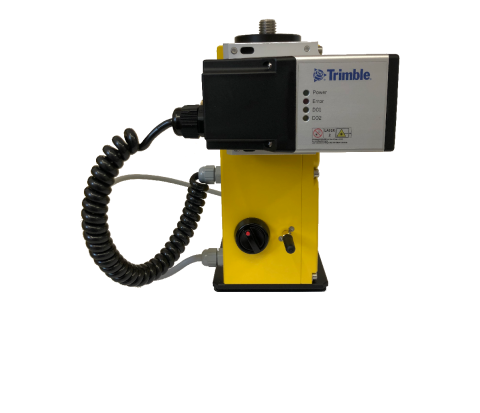 Trimble GEDO Profiler 
The GEDO profiler is used to reference the trajectory measured using the Trimble GEDO IMS system via marked control points. The resulting track trajectory can be used for as-built surveys. 
Trimble total station 
A Trimble S-Series total station can be used for referencing instead of the GEDO Profiler. The resulting track trajectory can be used for as-built surveys. 
Trimble GNSS 
The combination of the Trimble GEDO IMS system with Trimble GNSS technology enables as-built surveys without local control points in a given reference system. The data obtained this way can be used for new or renewal track alignments. The system allows for establishing new control points during the track measurement process. These control points can then be used again later for measurements during the renewal process.
Trimble GEDO laser scanner 
Combining a Trimble GEDO laser scanner with the Trimble GEDO IMS system creates a highly productive measurement system for documenting the near-track environment. The result is an absolutely referenced three-dimensional point cloud. This can be used to obtain information about existing installations and to check the clearance. The data can also form the basis for as-built documentation before and after construction as part of a BIM project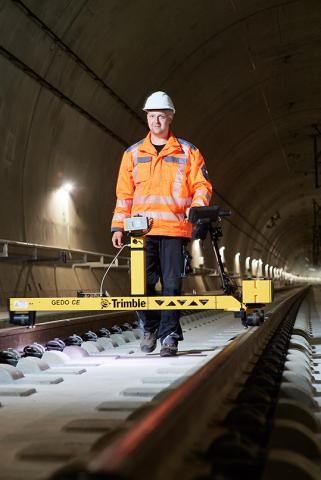 Measurement of the three-dimensional track position, track gauge and cant (superelevation), as well as calculation of twist in one step

Measurement of long track sections possible without full track closure and impact on train traffic

Flexible combination with other sensors for optimal system configuration depending on application

Elimination of complex geodetic station setup and the associated restrictions 

Short initialization time enables rapid deployment on site 

Continuous, high-resolution data acquisition for flexible analysis 

System internal measurement quality control in the field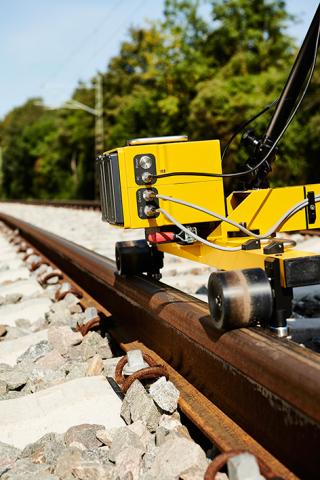 Track survey as basis for planning of a reconstruction measure

As-built documentation for GIS systems

Surveillance measurements (monitoring) 

Inspection after a conversion or construction measure

Track as-built documentation after a construction measure